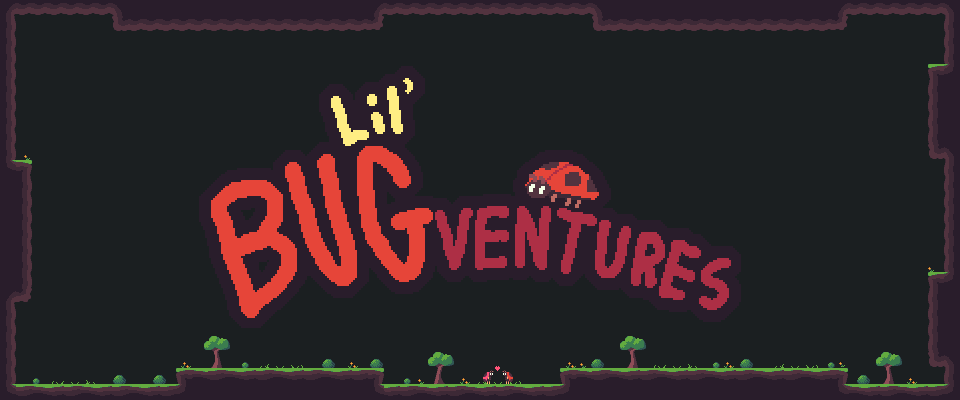 Lil' Bugventures
A downloadable game for Windows
Isabellabug is a lil' ladybug in a big world!
Go on a cozy little adventure through a world of nature, grow some helpful plants and meet some new people!
A short casual experience about exploration and plants. Average playtime is about 10 to 25 minutes.

With help from Kaylee!
All proceeds support LGBT Developers!
Purchase
In order to download this game you must purchase it at or above the minimum price of $2 USD. You will get access to the following files:
LilBugventures_1.2.zip
9 MB
Comments
Log in with itch.io to leave a comment.
Good work! How can I access to this tile set?
I'm not sure I understand the question? I made the tile set for this game specifically, you can't get it from anywhere?
For some reason, my bug stopped planting the vine trees and I fall from the upper area to the bottom one and can't plant vines to get back up :(
I fell originally because I planted a vine in the area in the cave that goes all the way up through the narrow area and then took the Lilly seed to cross the lake. Followed by reaching up using the vine leaves but I couldn't cross the small gap so I thought I missed something down so I went down and now I got stuck, can't plant seeds to go up again and I am in the desert area.
But overall, amazing game, Love the vibes, the aesthetics, it was one of the reasons, I got the care package bundle :)
Thank you so much for the feedback, I'm glad you were still able to enjoy the game, despite the issue with the vines. Thanks to your feedback I think I've been able to track down and fix the bug you encountered with the vines!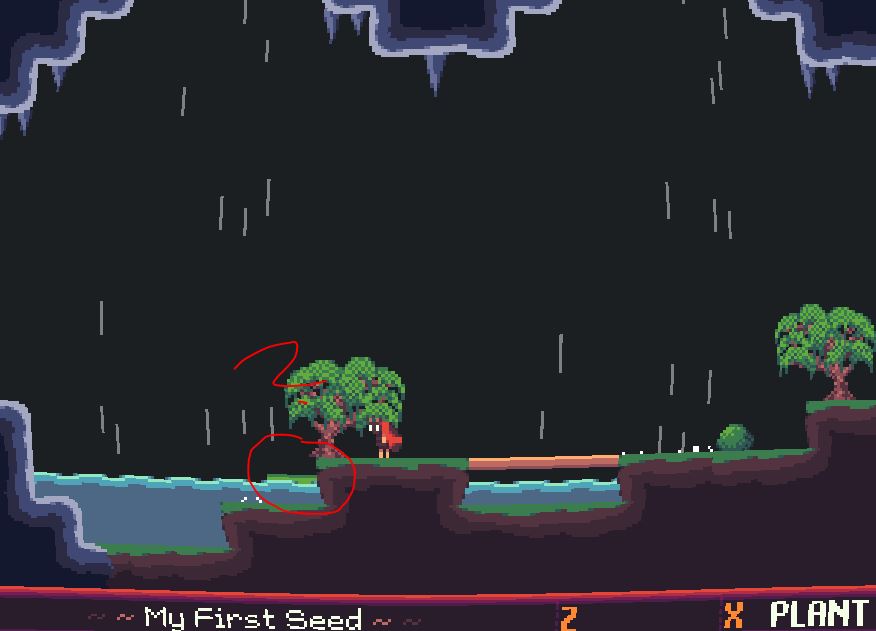 I must be the unluckiest person cuz I ran into 2 game breakings bugs in this... bug game. When I got on the lilypad on the puddle of water left of the hermit's house, I can't get back to land. Pressing right doesn't do anything, pressing up just does a little hop, no flight. Presuming it's because of the rain there. (Tried flying from the small ledge on the left but your bug automatically returns to the lilypad when falling in water so no dice either.) Restarted game, didn't mess with this puddle this time, then Lilypad worked fine on large body of water you gotta cross later. Managed to get to the part with the vine seeds and after plantig a few just fine, I suddenly can't plant any more? I tried it in many different spots on different screens. Bug plants seed, nothing grows. Probably gotta restart again...
Hi, I'm really sorry you had so much trouble with it. I thought I had already fixed the issue with the pond in the swamp, It should definitely be fixed now at least, and I had no idea about the issue with not being able to plant, so thank you for bringing it to my attention! I hope even with all the difficulties you were able to find a little enjoyment in it still.
I'll give it another try today, let's see if I can make to the end this time. xD It's a cute game otherwise, really like the idea of the hovering mechanic.
Very cute and enjoyable game! Lovely little characters, a lovely little story. A short little adventure, but a fun one!